4 Best Outdoor Step Designs
1.Säynätsalo Outdoor Town Hall
Aalto integrated Finnish traditional elements into the building during the design process, although concepts such as "sustainable" and "ecological development" did not appear at the time. Japanese metabolism has not yet entered the branch stage, and this building in Aalto already has the germination of ecological architecture.
More importantly, this staircase in Säynätsalo Town Hall forms a soft buffer and transition between planes, illustrating the feasibility of harmonious development between man, architecture, and nature. This is extremely rare in the post-World War II development period when brutalism and megastructures were very prevalent.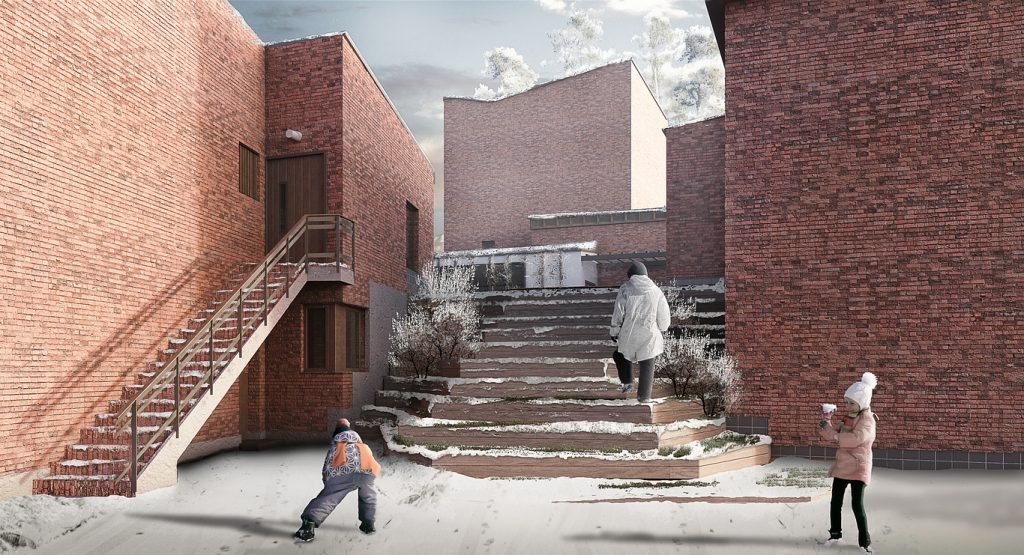 2.Forest Stair in Stokke
This is a viewing platform in a Norwegian forest, very simple, beautiful and functional. The visitor's field of vision can be opened up by stepping up the stairs, giving a bird's-eye view of the whole forest.

The designer's introduction to this viewing platform is as follows:
The careful surveying ensured that not a single tree had to be cut to accommodate the new stairway to the sky, and the ambitions of the project were realized.
From the introduction of this ladder, we can know that the designer is very concerned about the protection of forest vegetation, and hopes that the whole process will not hurt any grass or tree, which reflects the current architectural design attaches great importance to the protection of the ecological environment.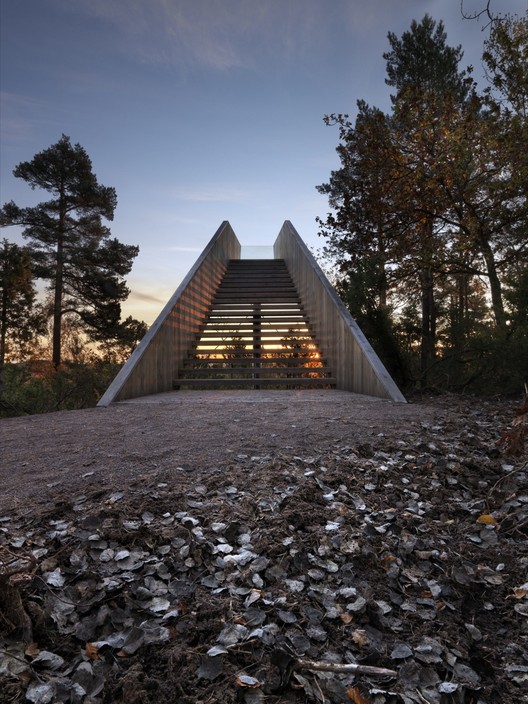 3.TEK Taipei
This is an interesting design, and the public can gradually ascend to the top floor of the building through these "caverns". In this building, the stairs did not choose a square, linear design, but integrated with the building itself. When you walk on the stairs, you are walking on the main body of the building.
When you think you're walking outside, you're walking indoors, it's cool.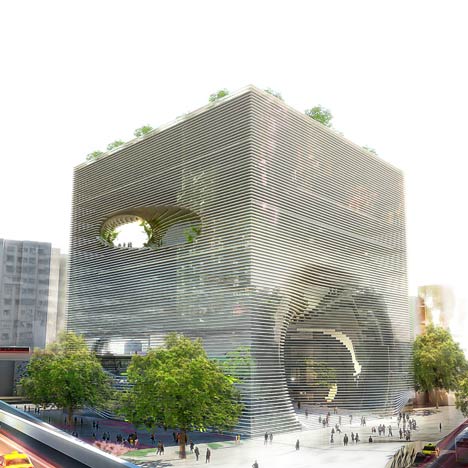 4.Fiat Lingotto Outdoor Factory
The fiat Lingotto Factory in Turin, Italy was built in 1916-23. At a time when all kinds ofism are blooming, designer Giacomo Mattè-Trucco chose to build a Outdoor car track on top of it, which is cool and practical at the same time.